Careers in Research Institutes Delhi– Employment News, Job Notifications for Research Institute Jobs in Delhi Government.
Delhi Research Institute Latest Career, Employment News, and Jobs Notifications.
Research Institutes Delhi Employment Notifications 2021. Get Latest Notification for Research Institutes Career Vacancies 2021 in Delhi. Find Upcoming Govt Employment in Research Institutes Delhi 2021. Find Employment Job Alert for Research Institutes, Delhi government. Get Career News for Research Institutes Delhi 2021-22.
Research Institutes Delhi – Employment News Notification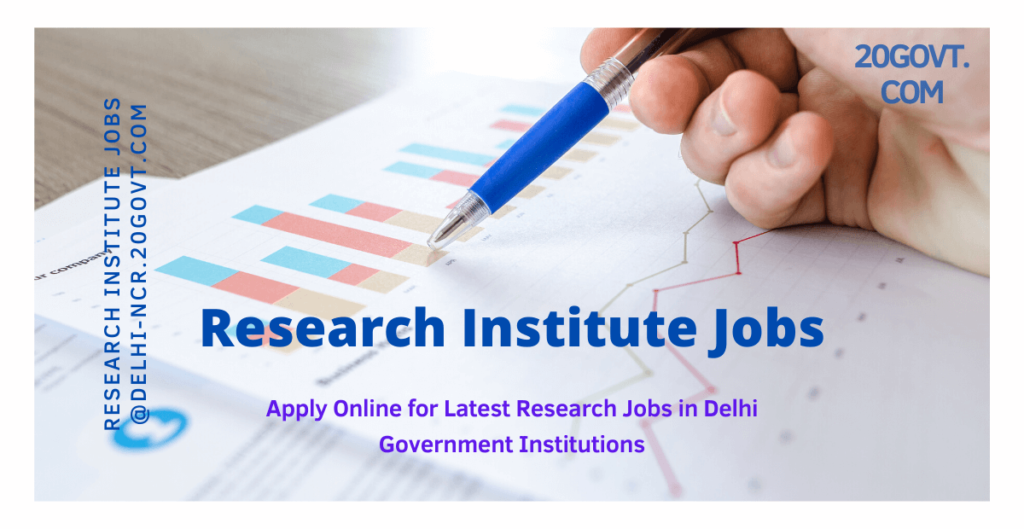 Latest Employment News, Notification for Research Institutes, Delhi. Find out the latest recruitment links and Job Notifications for career employment in Research Institutes, Delhi Government. Get here required information regarding the employment opportunities in Delhi based research institutes. We will publish job notification on our portal as soon as any of the research institute officially declares new job openings. So, save our website to know about all future employment advertisements from Research Institutes, Delhi govt.
Apart from Research Institutes, you can get here updates for other Delhi government departments as well regarding official announcements, employment notification, exam schedule, selection list, etc.
There are various kinds of job positions available in research institutes. The most common job profiles/vacancies are for the following posts: Junior Research Fellow (JRF), Senior Research Fellow (SRF), Project Assistant, project Associate, Project fellow, project officer, project-in-charge, Scientist, Research associate, research assistant, research fellow, etc.
There exist two types of recruitment and vacancies available in research institutes: research vacancies and non research vacancies.
Minimum and maximum salary range for research and non research vacancies: Rs 10000 to Rs 100000 (rough estimate)
Visit here for most recent govt job notifications for Delhi NCR. Visit here for Sarkari Naukri in Departments of Delhi Govt
About: Research Institutes in Delhi
A research institute or research center is an establishment founded for doing research. Here, in our reference, all the research institutes mentioned here are funded, governed, and administrated by government bodies. There are around 47 research institutes situated in Delhi at present, we have mentioned below the links for latest recruitment vacancies in them.
A research institutes may specialize in basic research or may be oriented to applied research. The institutes mentioned here are based on research and studies on various topics, subjects, or specialization, such as natural science, social science( sociological and historical research purposes), environmental, human behavior, agriculture, animals, etc.
Latest Job Notifications for Research Institutes in Delhi:
All India Institutes of Medical Sciences

Institute of Genomics and Integrative Biology (IGIB) (formerly as:Center for Biochemical Technology)

Centre for Land Warfare Studies

Centre for Research on Energy Security

Centre for the Study of Developing Societies

Council On Energy, Environment and Water
Defence Scientific Information and Documentation Centre
Indian Council of World Affairs

Indian Police Foundation and Institute

Indian Society of International Law

Manohar Parrikar Institute for Defense Studies and Analyses

Institute for Studies in Industrial Development

Institute of Peace and Conflict Studies

Institute of Social Sciences, New Delhi
Laser Science and Technology Centre
Mathematical Sciences Foundation
National Council of Applied Economic Research

National Institute of Science, Technology and Development Studies
Observer Research Foundation
Scientific Analysis Group

Social Development and Research Foundation

Solid State Physics Laboratory
Time and Frequency Standards Laboratory