Hospital Recruitment 2021. Get Latest Job Notification for All Hospital Jobs in Delhi Government. Career Vacancies in Hospitals of Delhi Govt. Find Upcoming Jobs in Hospital Recruitment in Delhi 2021. Find Employment Job Alert for Hospital Recruitment, Delhi government. Get Career News for Hospital Recruitment 2021-22.
Visit here to apply for jobs in Hospitals in Delhi as and when explained in the notification.
Hospital Jobs in Delhi 2021 – Employment News Notification for Hospital Recruitment, Delhi Government
Delhi Govt Hospital Vacancy- Latest Jobs in Delhi Govt Hospitals
Latest Employment News, Notification for Hospitals Jobs in Delhi govt. Find out the latest recruitment links and Job Notifications for career employment in Delhi based govt Hospitals (central and public Hospitals). Get here required information regarding the employment opportunities in Hospitals in Delhi. We will publish job notification on our portal as soon as there is a new recruitment for vacancies in any Hospitals or Health and Medical services in Delhi. Get here Hospital and Medical Colleges jobs for Delhi govt. So, save our website in your browser to know about all future employment advertisements from various Hospitals under Delhi govt.
Apart from Hospitals Job Notifications, you can get here updates for other important information, such as official announcements, employment notification, exam schedule, selection list, etc.
Get Medical and Non Medical Hospital Job Notifications in Delhi
Any Hospital or medical facility is an integral part of any government or state and they are equally important like any other govt departments. So, get ready to find latest and upcoming job notifications or employment circulars for vacancies in Hospitals in Delhi and NCR.
Main job types available in the Hospitals recruitments in Delhi: Medical, non medical, helping staff, faculty positions, MTS, computer operator, assistant, accountant, etc.
Common Medical Job profiles in any Hospital recruitment: Medical Officer, Super Specialist, Specialist, Audiologist, Physiotherapist, Social Worker, Psychologist, Technician, Counselor, Doctor, Facility Manager, PMW, Pharmacist, MD/MS, Medical Resident  (Jr/Sr), Staff Nurse, ANM/GNM, Ward boy, etc.
Common Educational Qualifications required for any Hospital vacancies: B.Pharma, D.Pharma, GNM/B.Sc Nursing, Unani, BAMS/MBBS, Ayurveda, Homeopathy, Allopathy, DM Nephrology / Cardiology, MD/MS/GYN/DGO/DNB, PSW, Psychology, MSW, etc.
You will also find important details, like salary, job notification Pdf, application form, etc. The salary range is normally between Rs 10000 to Rs 225000 for 4th Grade to Group A profiles.
Latest/Upcoming Job Notification for All Hospital Recruitments in Delhi:
Vacancy in Delhi Hospitals: Find out the latest vacancies in popular Hospitals in Delhi. Get details on How to apply and what is the procedure and important dates to remember!
In Delhi, there are 37 Hospitals. Find below listing of job notifications from all hospitals in Delhi government:
Delhi Hospital Jobs- Apply for latest Vacancy in Hospitals under Delhi Govt
Delhi govt Hospital Recruitment: Upcoming Hospital Jobs in Delhi Govt Sector
Hospital Jobs in Delhi Government. Latest Sarkari Naukri in  Delhi Hospitals for male/female, Fresher/experienced candidates. Get here Employment Notification alert for Hospital Recruitment in Delhi Govt.
Delhi Government Hospital Jobs in Medical Colleges, Muhalla Clinics, ECHS, ESIC Hospitals Delhi, WCD Hospital Delhi, Health and Family Welfare Department, MCD Hospitals, etc. Apply Online for Hospital Jobs on delhi-ncr.20govt.com.
Hospital Jobs for MBBS, B.Sc Nursing, DMLT, BAMS, Dental, MD, MS, BDS. Get walkin interview jobs in Hospital recruitment in Delhi in Govt sectors.
Walk in Interview Hospital Jobs for Medical and Non Medical Vacancies in Delhi Government Departments this year. Find Pay Scale, Salary, minimum educational qualifications required to apply for Hospital vacancies for freshers and experienced candidates.
Visit this page to find several Sarkari Naukri in Delhi Govt Hospitals for Medical Officer, Staff Nurse, GDMO, Pharmacist, Doctors, Medical Residents, JR/SR, CMO, Nurse, GNM, Specialists, Ward boy, Helper, etc.
Listing of All Delhi Government Hospitals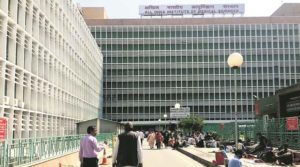 All govt Hospitals in Delhi govt come under the Department of Health & Family Welfare. They are managed and governed by this department. Visit here on the official website of Delhi Govt Health department: http://health.delhigovt.nic.in/
The list of Delhi Hospitals is latest updated in March 2021. There are 37 Govt Hospitals in Delhi as of now. Find out the address and contact numbers of the respect hospitals under Delhi Government.
S.NO
NAME OF HOSPITAL
ADDRESS
CONTACT NO
UNDER DELHI GOVT
1
Aruna Asaf Ali Govt. Hospital
Rajpur Road,Delhi.110054
23965532,23831524 Fax-23922333
2
Acharyaashree Bhikshu Hospital
Moti Nagar New Delhi-110015
25423011 Fax- 25448806
3
Attar Sain Jain Hospital
Lawrence Road, New Delhi-110035
27153357 Fax- 27106441
4
Baba Saheb Ambedkar Hospital
Sector 6, Rohini, New Delhi.-110085
27055585, Fax-27058108
5
Bhagwan Mahavir Hospital
Pitam Pura, Delhi-110034
27034535, Fax-27033948
6
Babu Jagjivan Ram Hospital
Jahangir Puri, New Delhi110033
27631810, Fax- 27631610
7
Central Jail Hospital
Jail Road, Hari Nagar, Delhi-110064
28520012
8
Chacha Nehru Bal Chikitsalaya
Geeta Colony, Delhi-110031
21210215,2120216 Fax-21210203
9
Dadadev Mother & Child Hospital
Nasirpur Near Dabrimore Janakpuri New Delhi-110018
25395536 Fax-25395542
10
Deen Dayal Upadhyay Hospital
Hari Nagar, New Delhi-110064
25494337 Fax-25494264
11
Deep Chand Bandhu Hospital
Kokiwala Bagh,Ashok Vihar,Phase-IV,New Delhi
27305953
12
Delhi State Cancer Institution
GTB Hospital Complex, Shahadara, Delhi – 95
22110505,22110303
13
Dr. Hedgewar Arogya Sansthan
Karkardooma, Delhi-110032
 22393155, 22393354(Fax)
14
Dr. N.C. Joshi Hospital
Karol Bagh New Delhi-110005
23611786, Fax-23523677
15
Govind Ballabh Pant Hospital (G.B.P.H.)
Jawahar Lal Nehru Marg,Delhi.-110002
23238109,23237254 Fax-23239442
16
Guru Govind Singh Govt. Hospital
Raghubir Nagar New Delhi-110027
25984549,25988532 Fax- 25989417
17
Guru Nanak Eye Center
Maharaja Ranjit Singh Marg, New Delhi-2
23236931 Fax-23230033
18
Guru Teg Bahadur Hospital (G.T.B.H.)
Shahdara,Delhi.110095
22581730 Fax-22581928
19
Institute of Liver & Biliary Sciences (I.L.B.S.)
Vasant Kunj, Delhi-110057
46300000
20
Institute of Human Behaviour and Allied Sciences (I.H.B.A.S.)
Shahdara,Delhi-110095
 22112136,PBX No 22114021,22114029, 22583056, 22583322
21
Janakpuri Super Speciality Hospital
Janakpuri, Delhi-110058
25552023
22
Lal Bahadur Shastri Hospital (L.B.S.)
Khichri Pur New Delhi-110091
22774145 Fax-22786808
23
Lok Nayak Hospital
Jawahar Lal Nehru Marg,Delhi.110002
23236000, 23232400, Fax-23232870
24
Maharishi Balmiki Hospital
Pooth Khurd, New Delhi-110039
27761521, Fax- 27761522
25
Pt. Madan Mohan Malviya Hospital
Malviya Nagar New Delhi-110017
26680603, 26674757
26
Maulana Azad Institute of Dental Sciences
M.A.M.C. J.L. Nehru Marg, New Delhi-110002
23233925, 23239271-76
27
Poor House Hospital
Beggers Home G.T.B.Ngr Delhi-110009
23965532,23831524
28
Rajiv Gandhi Super Speciality Hospital
Tahirpur, New Delhi-110064
65252480
29
Rao Tula Ram Memorial Hospital
Jaffar pur, New Delhi-110073
25318444, Fax-25318012 25318070
30
Sardar Vallabh Bhai Patel Hospital
Patel Nagar New Delhi-110008
25885944 Fax-25881396
31
Satyawadi Raja Harish Chandra Hospital
Narela, Delhi-110040
27787304; 27787305(Fax)
32
Sanjay Gandhi Memorial Hospital
Mangol Puri,Delhi.-110083
27921117 Fax-27924403
33
Jag Parvesh Chander Hospital
Shastri Park, Delhi-110031
22184453 Fax-22184455
34
Ayurvedic & Unani Tibbia College & Hospital
Ajmal Khan Park, Karol Bagh, New Delhi-05
23629013
35
B R Sur Homeopathic Medical College
Nanakpura, Moti Bagh, Delhi-110021
24105298
36
Nehru Homeopathic Medical College
B-Block, Defence Colony, New Delhi-24
24331193
37
Chaudhary Brahm Prakash Ayurved Charak Sansthan
Vill. Khera Dabar, Najafgarh, New Delhi – 73
65172030
Visit here to find full list of Private and Govt Hospitals in Delhi