Delhi Transport Corporation Employment Notifications 2020. Get Latest Notification for Delhi Transport Corporation Career Vacancies 2020. Find Upcoming Govt Employment in Delhi Transport Corporation Department 2020. Find Employment Job Alert for DTC Department, Delhi government. Get Career News for Delhi Transport Corporation (DTC) 2020-21.
Delhi Transport Corporation – Employment News Notification at http://dtc.nic.in
Latest Employment News, Notification for Delhi Transport Corporation Department. Find out the latest recruitment links and Job Notifications for career employment in DTC Department, Delhi Government. Get here required information regarding the employment opportunities in the DTC Delhi department. We will publish job notification on our portal as soon as Delhi DTC department officially declares new job openings in Delhi Transport Corporation. So, save our website to know about all future employment advertisements from DTC Department, Delhi govt.
Apart from Delhi Transport Corporation, you can get here updates for other Delhi government departments as well regarding official announcements, employment notification, application form, exam schedule, selection list, etc.
Visit here for most recent job notifications for Delhi NCR. Visit here for Jobs in Delhi Government Departments
Also visit here www.jobs.delhi.gov.in for Private Rojgar Bazaar in Delhi NCR.
Delhi Transport Corporation is also referred as DTC Delhi or DTC Bus Service.
About: Delhi Transport Corporation (DTC)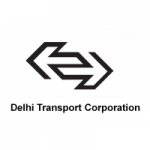 Govt. of India, Ministry of Transport took over the local bus services of Delhi in May 1948 in the name of Delhi Transport Service when they found that the services offered by Gawalior and Northern India Transport Company Ltd., the then licensee, were inadequate. A Delhi Road Transport Authority was constituted under the administration of Municipal Corporation of Delhi (MCD) by an Act of Parliament in April, 1958.
NCRTC (Related dept. for DTC): The National Capital Region Transport Corporation (NCRTC) – a Joint Venture company of Government of India and States of Delhi, Haryana, Rajasthan and Uttar Pradesh is mandated for implementing the Regional Rapid Transit System (RRTS) project across the National Capital Region (NCR), ensuring a balanced and sustainable urban development through better connectivity and access.
(Job) Positions/Rank of Delhi Transport Corporation(DTC) Employees
There are around 18000 employees in DTC Delhi as on 2019. The most of the common job profiles are as listed below.
CONDUCTOR, DRIVER, TYREMAN, Mechanic, Traffic Inspector, Asstt Foreman, ASSTT. TRAFFIC INSPECTPOR,
T.T.C, Traffic Supervisor, ASSTT. FITTER, SR.CLERK, BLACKSMITH, ASST.CASHIER, ELECT. GRADE II, Asstt.Incharge, Store keeper, etc.
Delhi Transport Corporation Entry Level Salary Range: For a basic profile like conductor, driver, the estimated salary range goes like this: Rs. 16000 to 18000 Per Month.