Apply for Vacancies in Delhi through Delhi Govt Job Website @www.jobs.gov.delhi: Register FREE and Apply for Jobs in Delhi NCR.
Visit Rojgar Bazzar Website @www.jobs.gov.delhi : Learn How to Register and Apply for Jobs in Delhi and NCR locations for Free.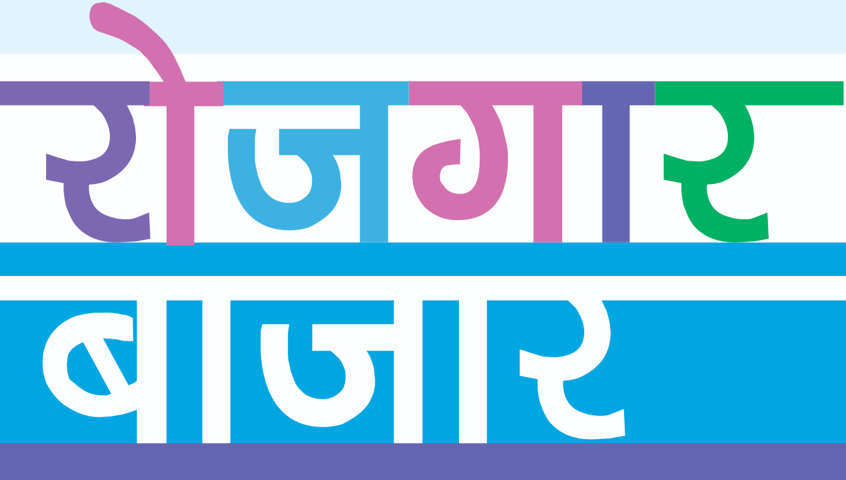 Rozgar Bazar Portal: Apply for Jobs in Delhi at www.jobs.gov.delhi
Rozgar Bazaar is a Job Portal developed, administered, and run by Government of Delhi. Chief Minister Arvind Kejriwal had inaugurated this Rojgar Bazaar portal on the starting of August 2020 for the people who want to get a job in Delhi or want to recruit people from Delhi and NCR locations. Due to the Covid-19 outbreak the employment sector had seen a tragic downfall and several thousands of people had gone jobless and millions of people had migrated from the capital due to the fears of Coronavirus infections.
Due to this a large group of job providers became human resource less and millions of people become jobless. To facilitate both the parties (job seekers and recruiters or employers) Delhi government launched a new job portal in the name of Rojgar Bazaar free for both the groups: Job applicants or job seekers and recruiters or employers.
Anyone can register free on the Rozgar Bazaar portal and apply for the suitable vacancies and in the same way any recruiter may post job vacancies and hire or recruit people as per their needs and requirements without spending any money. So, rojgar bazar portal is a completely free job portal by Delhi govt for job seekers and recruiters and employers.
How to Register at www.jobs.gov.delhi
Delhi Government recently had launched a dedicated job portal for Delhiites. It is a very timely action taken by the govt towards helping Corona affected city by providing them with an opportunity to search and apply for jobs. And, employers may publish employment vacancies for free to recruit people for their needs.
If you are a job seeker then registering at www.jobs.gov.delhi is very easy. Follow the few of simple steps to get started:
Visit the Rojgar Bazaar portal at www.jobs.gov.delhi

If you are a job seeker then click the link: "I want a Job" and if you are an employer or recruiter then click the link that says: "i want to hire".

When you click the appropriate link you are taken to a new registration page that says: "अपना मोबाइल नंबर बताएं/

Enter your mobile number".

Put your 10 digit mobile number and click Next button and you will get an OTP (One Time Password).

Check your mobile and find an OTP sent by Delhi Govt Job portal and put it in the registration page.

Next you will be asked to complete your profile, upload resume, or search jobs of your choice as per your educational qualifications and work experience.

If you are a recruiter then you need to fill up the company details, contact details and other important info. Once your profile is ready you can submit your job posting and start recruiting candidates for your company or organization.
 Apply Online for Jobs in Delhi
Last Date: No last date. You may apply anytime. 
Employment/Job Type: Full time, Part Time, and Contract based jobs
Salary : Estimated salary for entry level jobs: Rs 10000 to Rs 12000
You should also see it in the form of video which is made for the people who dont know how to register and apply for jobs at Rozgaar Bazaar portal by Delhi Govt. …and dont forget to subscribe us if if you want to apply for latest government based jobs in Delhi. And, you should visit this link to find latest govt jobs on all India basis.
Also check out our govt job site dedicated to Delhi NCR people for Sarkari Naukri.
Watch this video showcasing CM Shri Arvind Kejriwal to explaining How it is easier to register and search vacancies on Delhi Government Job Portal at www.jobs.gov.delhi| He tells the reasons and visions behind starting the Rojgar Bazaar Portal for Delhiets.
Also, you should check out address and contact details of various employment exchanges in the city by Delhi govt. They are also very helpful in searching private or govt jobs in Delhi and NCR as they are affiliated with a big number of companies both in private or govt sector. Visit here to contact employment exchange in your local area in Delhi. Find here Free Job Alert Delhi
Good luck!